So What Should My Body Fat % Be?
What body fat % should I be? This is a common question I receive from clients and it's a difficult one. This question can vary from age, gender and even to what type of publication you read. But generally, here are some guidelines.
According to, U.S. Navy, U.S. Army, U.S. Marine Corp and the YMCA.
For women between age 20 and 40, 19% to 26% body fat is generally good to excellent. For women age 40+ to 60+, 23% to 30% is considered good to excellent.
For men between age 20 and 40, 10% to 20% body fat is generally good to excellent. For men age 40+ to 60+, 19% to 23% is considered good to excellent.
According to ACE (American Council on Exercise) (Built Lean, M.Perry)
32+% Women = Obese and 25+% Males = Obese
According to An expert on nutrition, Barbara J. Moore Ph.D., is quoted on WebMD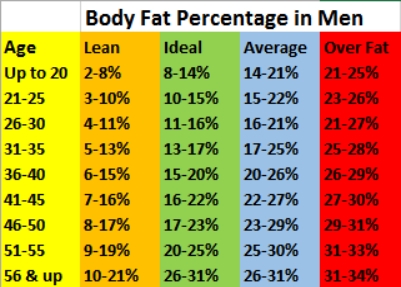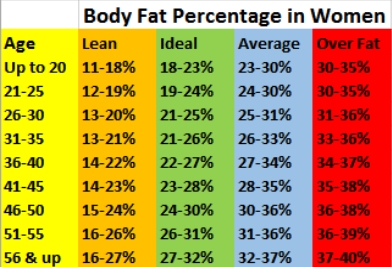 In my opinion, I think body fat % is an important tool to measure health but it's only a measurement. It does not tell the whole story of someone's health. You may have an overweight individual who is healthier than their non-active counterparts.
In the end, it's a number to help us better understand where we're at with our general health. If you can imagine a pie chart with 5 categories: Body Fat, Measurements *(depending on measurements), Muscle Quality, Fitness Tests, Body-Weight. In that order of importance, they would reflect the total overall fitness level of the individual. You may have noticed that BMI is not included, and that's because it's not 1998.  But it's also important to understand there are various variables and contributing factors to these numbers. We should never just look at one measurement or tool.
Do you want to learn more about this subject? Click here to arrange a phone call.
Best,
Angus Burke
Founder, EP Fitness